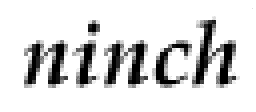 Networked Cultural Heritage Newsletter
No. 6
February 7, 1997
---
A news and information digest for those working to preserve and provide
access to cultural heritage resources through networked digital technology.
---
SUMMARY
---
ACLS AND VIACOM SETTLE SUIT INVOLVING ELECTRONIC RIGHTS
The American Council of Learned Societies (ACLS) has announced that it reached settlement in its suit against the Macmillan publishing company to prevent publication of an unauthorized edition of the "Dictionary of American Biography" (DAB).

The venerable DAB goes back to the 1920s when ACLS licensed Scribners to publish a 20-volume work. Over the years, the original was updated with ten supplements. With changing historiography and new scholarship, however, there was a great need for a revised work, while preserving the historic DAB in its original form. Macmillan, which had taken over Scribners only then to be acquired by Viacom, declined the invitation to publish the new work and Oxford University Press was chosen by ACLS to publish the new American National Biography, available in print and electronic forms in 1998.

In 1990, ACLS agreed to allow Macmillan to publish one final Supplement to cover the years 1976 through 1980, but then Macmillan summarily announced its plans to publish an electronic, CD-ROM version of the DAB (claiming right to publish "in any form") and add to this authoritative work new and revised biographies under the DAB name. ACLS filed suit in May to stop publication of the CD and the additional supplements, believing, according to its press release, that this was its only vehicle "for maintaining its rightful control over the DAB and its ability to preserve that work as an irreplaceable -- but unaltered -- monument to the great historians of the first half of the twentieth century."

The Settlement provides for ACLS to grant Macmillan an exclusive license to publish (until January 1, 2000) the existing DAB as a CD-ROM with no new text, unless approved by ACLS (which will receive royalties from the electronic version). For its part Macmillan will ensure that none of its new works are perceived as revisions of the existing DAB, that it will not alter the DAB in its electronic version, and that any supplements published on Americans who died after 1980 must be distinguished from the DAB itself and cannot be described or sold as extensions of it.
See ACLS Press Release
CORPORATE DIGITAL ARCHIVE
Simon and Schuster's new Corporate Digital Archive, reported recently by Business Week, is an indication of how one commercial publisher is realizing the benefits of digitizing older material.

Initially, the archive will be used for searching and accessing the publisher's archive of 40,000 images for re-use in its own publications. However, with a goal of generating half of its revenues from electronic publishing by the year 2000, the company plans on direct sales of its images. The new system can add a digital watermark, calculate royalty payments and track the use of an image throughout the Internet. The complete Business Week story, "A Model Paperless Library," is available online.
COPYRIGHT AND DATABASE LEGISLATION: NEXT STEPS UNCLEAR
Currently there is no clear indication of the next steps forward with copyright legislation. The WIPO Treaty has to be ratified by the Senate but whether any substantial implementation legislation will be required is uncertain. Such legislation could provide the opportunity for clarifying domestic positions on the Treaty (and its Agreed Statements), including the extension of fair use and other limitations and liability by service providers for online copyright infringements.

There is currently some jockeying within government agencies and committees as to where the lead and main interest will come from: the Patents and Trademarks Office, the Copyright Office in the Library of Congress, the Commerce Department, the National Economic Council, the White House itself, individual House and Senate members, the Senate Judiciary Committee or the Senate Foreign Relations Committee.

It is quite clear however that a form of the deferred WIPO database treaty (last year's domestic HR3531) will not only be discussed at other WIPO meetings in the next few months but will be introduced as legislation. There is also the possibility that a version of last year's NII Copyright Protection Act will be re-introduced.
---
FCC UPDATES
SPECTRUM AVAILABLE FOR NEW UNLICENSED EQUIPMENT
In response to a proposal made by Apple Computer and the Wireless Information Networks Forum, the FCC recently made available 300 MHz of spectrum for Unlicensed National Information Infrastructure (U-NII) devices.

These wireless devices are planned to provide short-range, high speed wireless digital communications, to support the creation of new wireless local area networks (LANs) and to facilitate access to the information highway.

U-NII devices may also provide a means for educational institutions, libraries, and health care providers in rural areas, to connect to basic and advanced telecommunications services, as envisioned by the Telecommunications Act of 1996. According to an FCC press release, educational institutions could form inexpensive wireless computer networks between classrooms, thereby providing cost-effective access to an array of multimedia services on the Internet. Similarly libraries could use this spectrum to provide wireless links within buildings, among branches or connect to other institutions.
UNIVERSAL SERVICE PROPOSALS: BENTON CALLS FOR MARKETING PLAN
Following up on our earlier reports on FCC Universal Service proposals, we report that the Benton Foundation and the Center for Strategic Communications filed the outline of a plan to guarantee that eligible recipients of universal service support are informed of their eligibility.

The administrator of the new universal service fund would be charged with developing and implementing universal service marketing campaigns to make eligible individuals and institutions aware of the resulting support mechanisms. Benton's plan calls for a collaborative effort between representatives from consumer groups, public interest advocates, state consumer advocates, as well as experienced marketing executives from the telecommunications industry.
ACCESS NOTE:
The New York Times reported the announcement by New York City's Mayor Giuliani of a $150 million plan to provide access to computers for every child in NYC's schools and to connect the city's schools to the Internet. New York's ration of one computer for 16 students is far below the national average of one per 10.5 students. The Mayor is asking the business community to contribute to the plan.
---
GETTY PROVENANCE INDEX NOW AVAILABLE
Sixteen years in the making, the Getty Provenance Index CD-ROM has recently been published. The Index's databases hold more than 330,000 records from auction catalogs and historical inventories of some of Europe's most prominent collectors, from the 16th to the 19th centuries An invaluable research tool for art curators, scholars, professors, dealers and collectors, it can be used by anyone who is interested in the history of collecting, the evolution of artistic taste and the art market. Gathering material for the Index was a collaborative effort involving 13 partner organizations in eight countries.
---
NEW DOMAIN NAMES
The International Ad Hoc Committee has announced the availability of seven new top level domains on the Internet under which users may register. They include:
.arts for entities emphasizing cultural and entertainment activities

.firm for businesses, or firms

.store for businesses offering goods to purchase

.web for entities emphasizing activities related to the WWW

.rec for entities emphasizing recreation/entertainment activities

.info for entities providing information services

.nom for those wishing individual or personal nomenclature.
For more information visit the web site of the International Ad Hoc Committee
---
GLOBAL RESOURCES PROGRAM
The Global Resources Program of the Association of Research Libraries (ARL) and the Association of American Universities (AAU) will be expanded through a Mellon Foundation grant to increase current access to foreign-language research materials. It will do this by developing distributed collections and expanding electronic document delivery.

The program currently includes three pilot areas (in Japan, Germany and Latin America) and will now add Southeast Asia and Africa. The expanded program will also identify "lead institutions" for acquisitions from particular regions and electronic distribution of publications from each region; establish a Web-based clearinghouse to disseminate information on projects; create links between projects; and organize symposia for faculty, both on-campus and at meetings of learned societies. For further information on the program, contact Deborah Jakubs (919/660-5846).
---
AMERICAN FILM INSTITUTE PRESENTS FULL-LENGTH MOVIES OVER INTERNET
Using a new form of compression technology developed by VDOnet, the American Film Institute opened its new series, AFI OnLine Cinema, in which it will broadcast a different classic Hollywood movie each month over the Internet. The series was launched January 22 with Charlie Chaplin's 1916 "The Rink." February's feature will be Buster Keaton's "The Boat" (1921). Viewers need to download free VDOnet software and the full-length film is delivered on a small screen, with piano accompaniment.
---
UNICODE BABBLE
Unicode is a universal character encoding scheme for displaying non-standard character sets for "just about every letter or glyph for all known languages, alive and dead"--from Ahom and Akkadian Cuneiform to Tircul and Ugaritic Cuneiform. Following discussion about Unicode on the Humanist listserv, John Unsworth spoke of the early version of software being developed at Virginia's Institute for Advanced Technologies in the Humanities called Babble.
Once a UNIX prototype, Babble is now being developed as Java software. Babble will display, search, and manipulate texts which have already been created in Unicode. "Babble will provide linked scrolling, linked searching, multiple text display, and some SGML awareness." John Unsworth offers pointers to programs one can use to create Unicode texts in the first place and offers to keep anyone interested apprised of Babble developments.
---
SOFTWARE FOR TEACHING OVER THE NET/VIRTUAL LEARNING SUPERIOR?
The Chronicle of Higher Education (January 24, p. A23) reported on a British Columbia computer scientist's software tools called WebCT (for Web Course Tools) that allows instructors to design online courses, create Web sites, hold interactive discussions and administer exams on the Internet. Instructors can enter their material into pre-prepared forms, and the virtual classroom takes shape. WebCT is currently being used in more than 70 courses at the University of British Columbia, and the program is available for testing to faculty members outside the university. After beta-testing, there will be a fee for the programs.
Meanwhile Edupage relays a report on News.Com that Jerald Schutte, an applied statistics professor at the California State University at Northridge, claims that students learning in a virtual classroom (using text posted online, email, newsgroups, chat, and electronic homework assignments) tested 20% better than their students who learned the material in a traditional classroom.
---
MOVEMENTS
Over the past few months too many significant movements have occurred in the field to be ignored. Here are those that have come to our attention.
Douglas Bennett, Vice President of the American Council of Learned Societies will leave ACLS this June to become President of Earlham College. Meanwhile the successor to Stan Katz, who will be retiring this summer as President of ACLS after 11 years, will be announced very shortly.
Peter Grenquist, executive director of the Association of American University Presses, will be leaving that post this summer.
Roger Kennedy has resigned as Director of the National Park Service. His resignation will not take effect until a successor has been confirmed by the Senate.
Daniel Pitti, Librarian for Advanced Technologies Projects at the University of California at Berkeley is moving to the University of Virginia at the end of April to become Project Director of the Institute for Advanced Technology in the Humanities (IATH)
Scott Stoner, Director of ArtsEdge and of Online Services at the Kennedy Center is leaving after ten years.
Jennifer Trant, formerly Collections and Standards Development Manager for Britain's Arts and Humanities Data Service, is now based in Pittsburgh, working as a private consultant specializing in the application of technology to museums, cultural heritage and the arts and as managing editor of Archives & Museum Informatics: a cultural heritage quarterly.
---
PAUL EVAN PETERS MEMORIAL SERVICE
The memorial service for Paul Evan Peters will be held at 4pm, February 18, at Georgetown University's Dahlgren Chapel. A reception will follow at 5 pm at the Georgetown University Conference Center, salons D and E.
Duane Webster, Executive Director of the Association of Research Libraries, will serve as convener. Stan Katz, President of the American Council of Learned Societies, Eleanor Jo Rodger, President of the Urban Libraries Council and Scott Armstrong, Executive Director of Information Trust will share remarks about Peters.
---
CONFERENCES
Conferences recently added to the NINCH Community Calendar include:
February 23-26:
The National Federation of Abstracting and Information Services Annual Conference:
"Publishing in the New Millennium II: Managing the Transition. Speakers include: Dr. Toni Carbo, Robert Massie, Clifford Lynch, and Harry Collier. Philadelphia.

March 1-2
Computer Professionals for Social Responsibility (CPSR):
6th DIAC ("Directions and Implications of Advanced Computing") conference. The theme is "Community Space and Cyberspace: What's the Connection?" and the key-note speaker will be Howard Rheingold, author of "The Virtual Community: Homesteading on the Electronic Frontier." University of Washington, Seattle,

March 16-19
Museums and the Web (full program now available online). Los Angeles

March 21-22
Inter-operable Electronic Copyright Management Systems (sponsored by COPEARMS, EVA, IESERV and IMPRIMATUR). Florence, Italy
April 28-29
Electronic Commerce for Content II--A Forum on Technology-Based Intellectual Property Management.Bringing together creator, industry, and user perspectives on requirements, standards, and implementation. Deadline for papers: March 15, 1997. Library of Congress, Washington, DC

July 3-6
ARLIS/UK and Ireland Annual Conference.
"Art libraries in the Cyber-Age." The latest issues in electronic library provision including funding and digitization initiatives, problems of copyright and archiving, electronic publishing of primary and secondary sources, access to the Internet, navigational tools and developing projects, netskills training and user perspectives. Contact: Sonia French. University of Canterbury, Kent, England

October 30-November 2
Society for Literature and Science. Instructions for submitting abstracts and proposals are available on the Website. Deadline: February 28. Pittsburgh.
---
PUBLICATIONS
The latest issue of "Computers & Texts," the newsletter of Oxford University's Center for Textual Studies is now available. Among the articles can be found "Using Hypertext to Teach the New Testament," a description of "CommonSpace: A Collaborative Working Environment," and "A Field Guide to 21st Century Writing." Articles and reviews are invited on any aspect of the use of computers in the teaching of literature in all languages, linguistics, theology, classics, philosophy, film studies, theater arts and drama.


Among the many articles in the January issue of "D-Lib Magazine" are an account of the September CNI/OCLC "Image Metadata" workshop held in Dublin, Ohio, an "Intellectual Property Practitioner's Perspective" on the JSTOR project and a report on the UCLA-NSF Workshop on "Social Aspects of Digital Libraries".


The January issue of "Access," newsletter of the new Institute of Museum and Library Services is now available.
---
WEB RESOURCES
---
AWARDS
March 27 is the deadline for nonprofits to apply for the 1997 Telecommunications and Information Infrastructure Assistance Program (TIIAP). $18.5M will be awarded. Five regional grant information seminars will be held around the country in Alexandria, VA, Nashua, NH, Chicago, IL, New Orleans and Phoenix, AZ. This grant program was almost eliminated last year and is still a shadow of what the Clinton Administration had planned for this program.
The Visual Resources Association announced the second annual Nancy DeLaurier Writing Awards in honor of a VRA founding member. Two $200 awards will be made; one each to a student and a professional submitting a paper (in print or electronic form, 10-20 pages in length, on a topic significantly relevant to the field of visual resources by May 15. Papers might address the effects of new technologies on visual resources; new methods of organization and accessing visual information; historical overviews of early visual technology; theoretical analysis of the Internet and web sites and their impact on visual resources; critiques of controversial issues effecting visual resource institutions; or issues effecting the profession. For further information contact Leigh Gates.
---
For comments or suggestions on this newsletter and its content,
e-mail David Green or call 202/296-5346.
---